Oct 1, 2017 12:36 AM Central
Andrea Sernick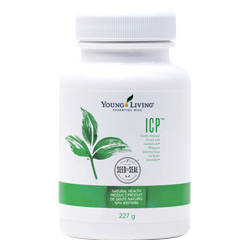 When you count minutes backwards from 11:59 on the last day of the month, you know you're in commission sales. I find this exhilarating! I see my friends, my family, and some men and women I have never even met in person, all shooting for their goals. Some are already celebrating while others are still doing their hustle to the very end and do you want to know which 6 words I ALWAYS see pop up?...
What Can I Do To Help?
Why does a stranger help a stranger? They do this to see each other hit goals and succeed. It's really no fun to celebrate alone. I have this community of people who I get to work with daily, who are cheering for me and I'm cheering for them. I can advise people of how they can earn money and how they can save money. I would consider this pretty much the best job ever!
Earlier today, I got to run with my kids in the Believe in the Gold run for Childhood Cancer and watch them play with friends from the cancer clinic, their best buds, and also meet a new family receiving a playhouse from my children's fundraising. So...that's what I got to do today and this is what I got to do tonight: (I'll just say it right now... #blessed).
About 20 minutes ago, I was helping someone place their order online while we chatted on the phone. She wanted to boost up her order so she would receive the free Vetiver and Lemon oil this month. She has heard of Vetiver and wants to try it on her son before he heads off to school Monday to make the day a bit better for him and not so overwhelming. In the meantime, as we were talking, her stomach kept growling and she told me how her tummy has been upset the last two weeks. I let her know that ICP is great for digestive and she busted out laughing! Apparently, her sister came from out of town a few weeks back, brought some ICP and she tried this supplement. She said it was exactly what she needed but had been too embarrassed to ask anyone to help her get her hands on some. What perfect timing!
Now, this YL member is going to get her free oils that she wanted so badly, some digestive comfort that she clearly is in need of AND she will also be earning commission this month because a few of her friends also had some items they needed for the house this month. I am so happy for her!
Guess what! This member is not even in my downline. She is crossline to me and I reap NO benefit from her order. We have mutual friends and the person who typically helps her order is away on a family holiday. Do I wish I had that OGV under my organization, well, of course, who wouldn't, but that's how it goes sometimes. And that's perfectly OK. :)
We now have 40 minutes to go until midnight. My work is done and everyone I know reaching for a goal this month hit what they were going for! I'll chop that up to a great day at work!
Earlier today, I got to run with my kids in the Believe in the Gold run for Childhood Cancer and watch them play with friends from the cancer clinic, their best buds, and also meet a new family receiving a playhouse from my children's fundraising. So...that's what I got to do today and this is what I got to do tonight.
Great product. Great business. Great people. I would choose it over and over again every day.
Sep 11, 2017 11:06 AM Central
Andrea Sernick
Have you ever attended a pity party? Better question, have you ever hosted one? Do you need to plan for it to specifically rain on that whole day, or just the hours of the party? Have you gotten media attention by hosting a facebook event for your party, or do you have a designated pity party planner who gets the ball rolling? Do you single out your target market to attend your pity party or is it an open invitation event?
When you feel that you may attend someone's pity party, or are thinking of hosting one, please remember that there are only so many hours in a day. Make each of those hours mean something. Have a look around and just ask yourself how you can make this a better situation. By that, I mean, what is your 'role'. How can what you do impact things to make them better? It's a good question to ask. Have a little think about it.
There are some great oils by Young Living to help you while you ponder. I would start with Acceptance oil. Forgiveness oil is the next that I like to apply. If you need a drop of Release oil over the liver, then by all means, give yourself one.
Smile, breathe and make it a good day. It's your choice, choose the joy today.
Sep 1, 2017 04:50 PM Central
Andrea Sernick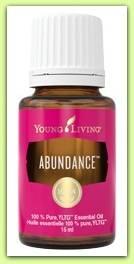 How do I become Wealthy while being Healthy? Be a product of the product.
Want to have a business? Done.
I am here to be your biggest fan. Working from home and building a Young Living business is very do-able for anyone. You will be connecting with your friends, family and some great people that you haven't even met yet. Young Living has a strong duplication process in place, so you are never reinventing the wheel. As an MLM, Young Living has one of the best compensation plans to help you succeed. The Real Deal also has every resource you could imagine right at your fingertips, and for Free of course. I will even have a website address ready for you to use as soon as you would like to get started.
Where is my office? At Home.
All you need is You, Your Story and your relationships you have been building your whole life.
You are not good at sales? Good! The products sell themselves. If you are not "Salesy" then you are a relation based personality and YOU will be the one who excels in the business as it is relation and network based. It may even happen by accident. Just think, a few thousand dollars a month in your life just by sharing your story. Watch it all grow from there. It is very possible to grow a YL business into 5 figures a month in under a year, especially if YL is new to you and your friends. ...Oh the possibilities!
More Money doesn't buy happiness. UHM...I'm not so sure about that.
More money buys you freedom. Freedom to be doing the things you love and choose to do, rather than what you Have to do. Let's say you sell some starter kits, enroll some friends and they have a few friends that also enroll. Let's say you earn a few hundred dollars each month to hire a house cleaner each week. Imagine it - You can read for an hour, go for a walk with your kids, have a nap, be creative, food prep. You can be doing things that you actually want to be doing while someone else is cleaning your toilets and floors for you. Isn't that a treat you deserve? Wouldn't you love one day a week, Every Week to be like that? Of course money can buy happiness. ;)
Health, Wellness and Abundance.
A bit about me.... I have been lovin' on Young Living for quite a few years now. I am a Gold Leader and am excited about my future with the Young Living company. How did that happen? By accident actually. I ordered my starter kit, had a few friends over for Christmas Cheer and voila – everyone wanted to know about that diffuser thing and why my house smelled so awesome. I chose to share these oils, tips and all the great things about them with anyone who would listen and now because of that, I consider my monthly YL cheque as part of our household income to keep our lives happening at the pace we enjoy. I have set out a purpose to help others get to this position so they will enjoy the financial benefits of Young Living.
Our richest men in the world have said: the only way the average person becomes Rich is through multi-level marketing sales. I couldn't agree more.